Pet Dog Bark Deterrents Automatic Anti Bark Collar Rechargeable Electric Shock Vibration Dog Training Collar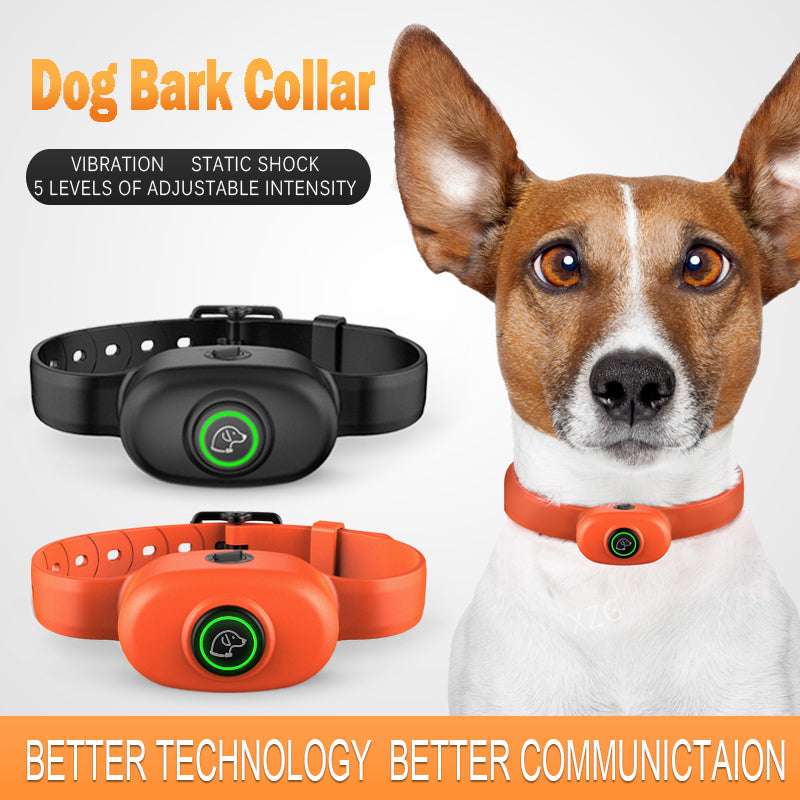 Features:
1. Reduced size design to accommodate smaller dog
2. Easy to use, Adjustable Intensity Button 
3. Quick and straightforward pairing process 
4. Conserves power when not in use to extend battery life
5. Enhanced and safe conductive plastic contact points 
OFF: Power is off
1 file: vibration stimulation. This file only produces vibration stimulation.
2 files: the first one after the vibration of static electricity stimulation.
3 files: the first two after the vibration of static electricity stimulation
4 files: first 3 after the vibration of static electricity stimulation
5 files: first 4 after the vibration of electrostatic stimulation
Pacakge included:
1 x Anti bark collar
1 x USB cable
1 x Test light
1 x Instructions